Commercial Design Services
Let us help you bring that idea in your head into a full color scaled concept drawing that you can build and refine
We Love Design
Designing Inspiring Commercial Spaces
For most of our clients, trying to describe the ideas they have in their heads to designers and builders presents one of the biggest challenges in the design and planning phase of a new commercial space.
It may be that the client has very little idea exactly what they want and are seeking guidance to help point them in the right direction.
Our specialty is giving our commercial clients exceptionally clear and detailed 2D and 3D plans of their new space before any work commences allowing them to plan and revise in full before any work commences.
Retail Spaces
Commercial Shop Design
Before starting construction for a new retail space, the most ideal scenario is to have properly laid out plans of where everything will go after the build is complete. This means spaces can be custom-tailored to their contents which will give the space a more refined and purposeful look while at the same time being more space-efficient.
We use one of the most powerful design programs available to provide our clients with highly detailed, scaled full-color visualizations of the new shop space before any work commences. This gives a great base to experiment with different material designs and colors and review everything in full before committing time and money to your new retail investment
Physicians
Doctors Medical Centre Design
Medical centres including doctors, chiropractors, Physio's, dentists and other health professionals all have businesses where repeat customers form a large part of the yearly revenue, so patient experience is a necessary consideration in any medical centre design layout.
Medical Centre designs, even from the reception desk and waiting area's have some important health considerations surrounding cleanliness and sterilization, therefore the materials used are preferred to be non-absorbant and easily cleaned.
Work Office Design
When designing modern office spaces it is really dependant on the client's preferred requirements and budget as to the type of materials and characteristics the design will encompass.
Generally speaking, office spaces need to get to a level where all staff care work comfortably, peacefully, and privately if required while spending an efficient amount of money on the project. Work offices generally don't need to provide 'client experience' type requirements unless they are front-facing like a reception desk, so cheaper but effective materials would be preferred.
Pub and Restaurant Design
Diners and patrons are not going to just base their opinions on your venue on the taste of your beer or food alone. People are after an experience, an enjoyable, relaxing, and memorable space to spend time in and come back too.
Riches building and design have been working closely with many pubs and hospitality venues are some of Sydney's most exclusive and high-end area for many years now, giving us a good amount of experience to make good recommendations and implementation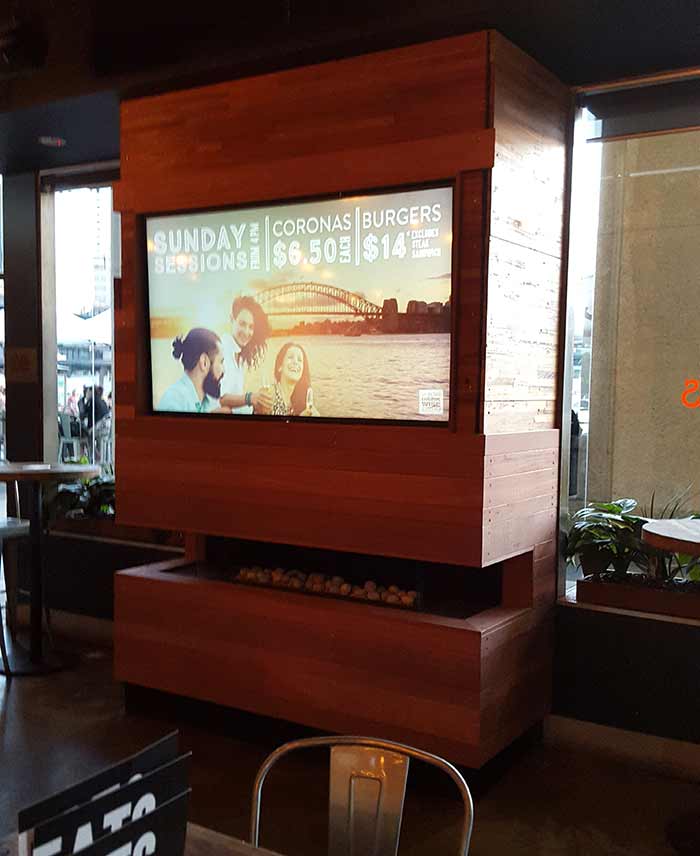 Custom Show Room Design
When designing a showcase or showroom for your products there are a number of considerations that lead to the desired look and feel. Ideally, we are wanting to create a space that appeals to your target demographic, creating an environment they enjoy being in and likely to feel compelled about spending time in.
Other considerations may include:
intelligent use of space
departmentalizing various products where required
Building materials used
High end finish vs generic
Material & Installation cost considerations
Flow of pedestrian traffic
A Little Bit About Us
We Love Building & Design
Not only a husband and wife team, our rare mix combines two decades of carpentry and joinery experience, with a passion and flair for design and decoration.
Our combination of skills gives us a unique ability to tackle some of the more bespoke projects where others don't dare to go including high-end luxury show rooms & commercial fit-outs, doctor's offices, street awning remediation and anything else inline with those narratives.
Being a family-run business means we are usually considerably more cost-efficient than our competitors, which keeps our clients very satisfied.